Those of you who have seen photos taken in the fog know that they can create great atmosphere. While "using" fog as an element of your picture you should keep in mind you have to deal with fog's depth of visibility and your camera's depth of field. The tricky part is that fog's maximum visibility is located where you stand while the center of the depth of field is where you set it with your lens. Here's an example: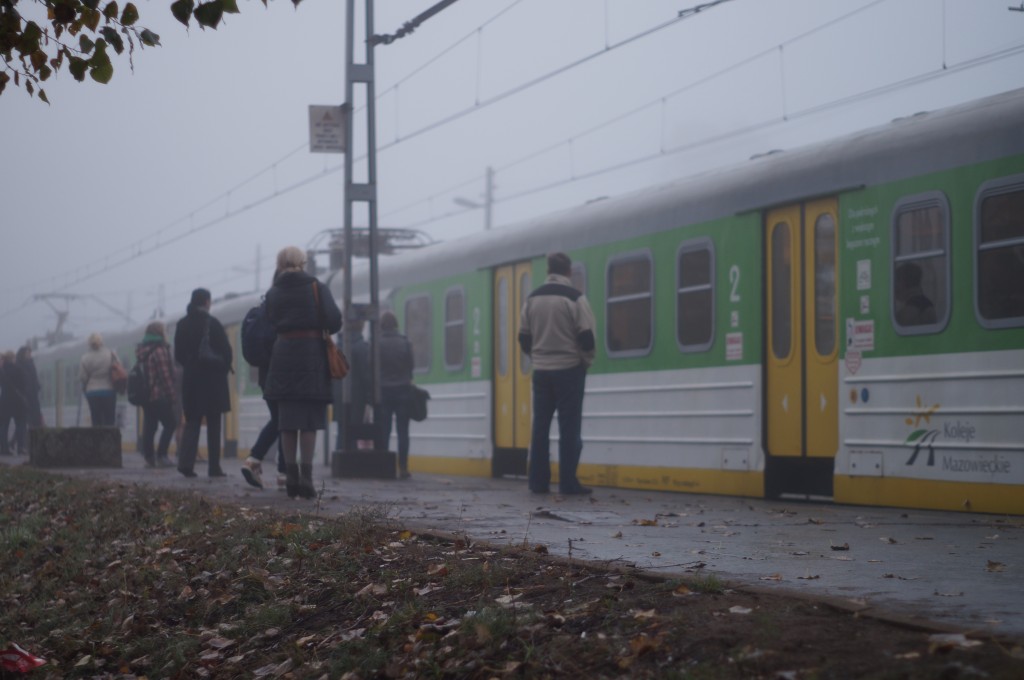 On the above picture there is no point in setting focus any further as it is blurred and grayed by the fog.
You can also use fog to wipe out backgrounds that doesn't fit your frame on a regular day. Here's an example shot I have taken while on my way to University. Once again – locked at f/1.7 with my 50 mm Minolta.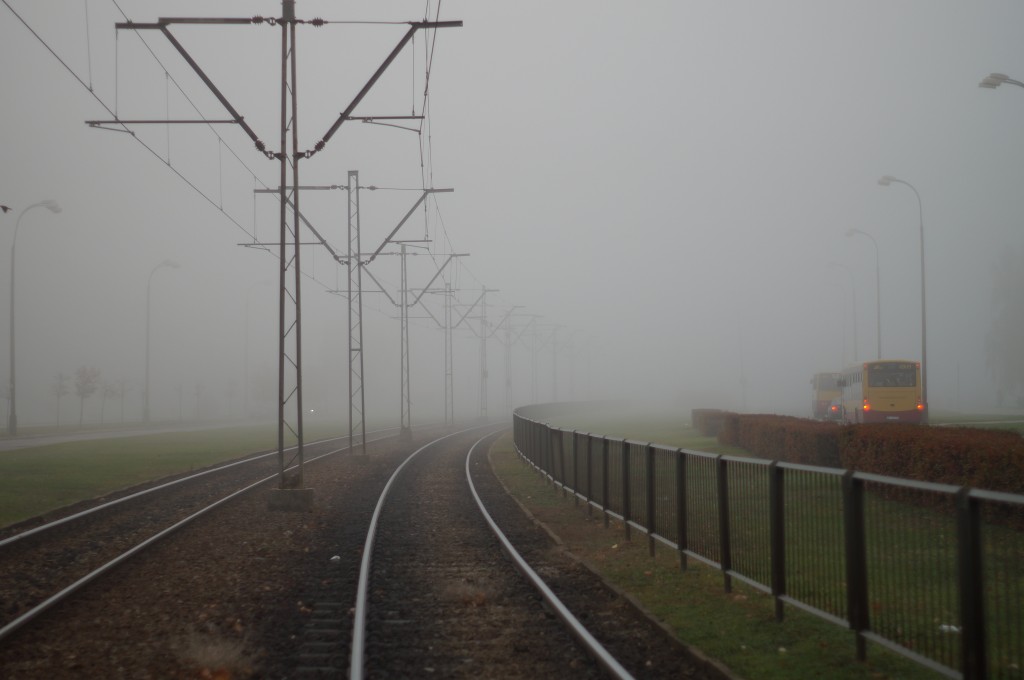 If you're lucky you might encounter some fog after the sunset. You'll probably need a light source that could create nice atmosphere on the scene. Night shots with fog might be tricky for your camera's auto white balance so set it manually.